Kids Art Work
The children I teach are some of the brightest, funniest, sparkiest children you'll find. Yes, they often find spelling, reading and writing difficult (that's why they come to me) but they often have hidden talents that school doesn't see. Many of them are accomplished artists and that is why I wanted to create this page.
The focus is all too often on what children with dyslexia find difficult. And if the focus is too much on that, it can start to colour how they feel about themselves. It's crucial that we remember all the things they're good at and celebrate those things. I'm dedicated to getting those literacy skills up and helping them become independent but I also recognise that there's so much more to a young person than reading, writing and spelling!
11 year old Rory is one of those children. He has worked SO hard on his literacy and his family have supported him along the way. It's fair to say that spelling, reading and writing don't come easily to Rory. He has to work twice as hard as a child who finds these things easy. Over the years I've been teaching him there have been struggles and frustrations but week after week he shows up and does his homework. I'm proud of him! 
This is a snapshot of the artwork he LOVES to do in his spare time. He showed me these pictures the other day and I was blown away by them. What a talent! His bedroom wall is like an art gallery!
Below we see King Ghidora, the giant three-headed dragon and enemy of Godzilla.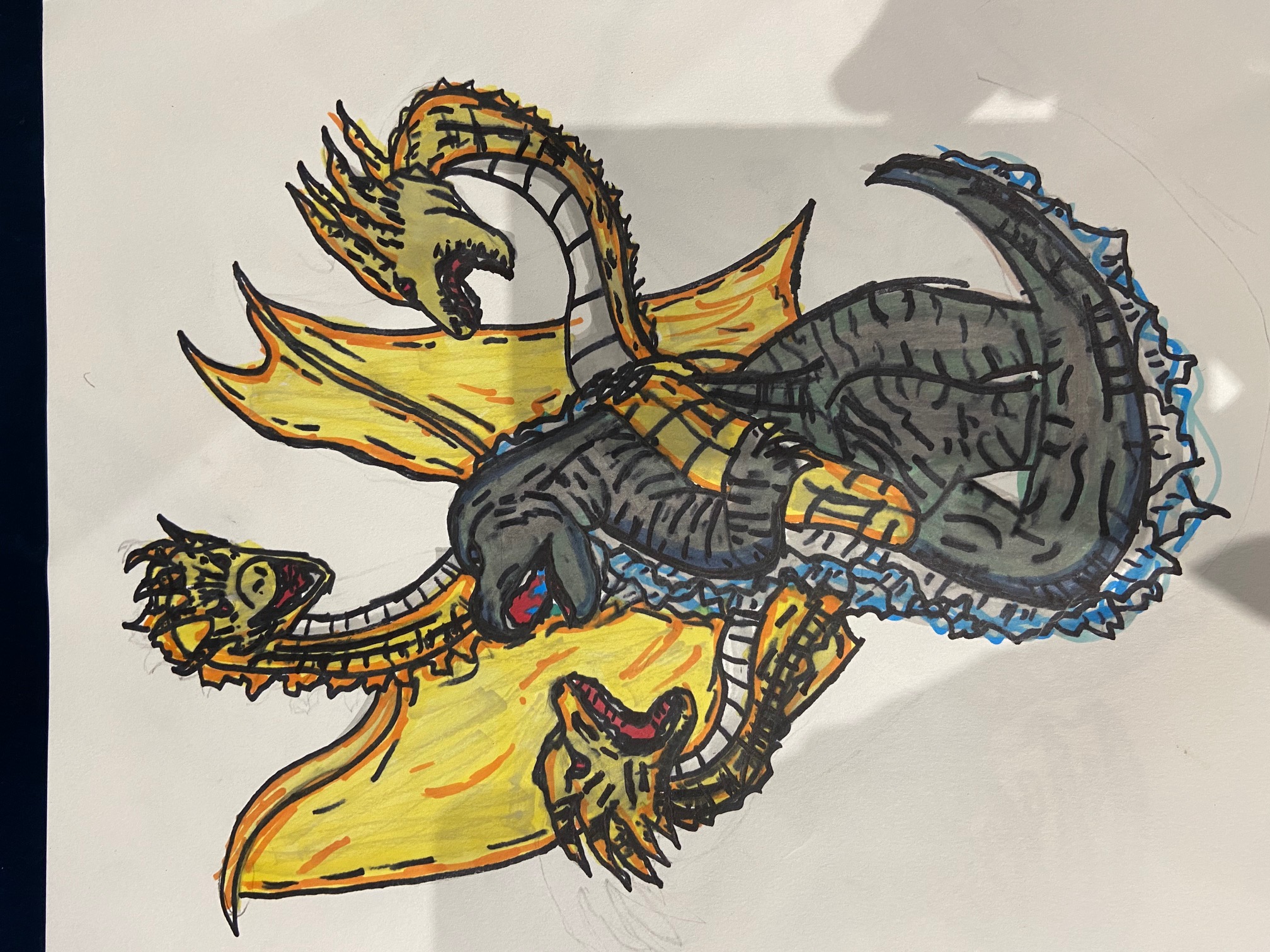 Here is a great depiction of Meliodas, the main male protagonist of the manga/anime series The Seven Deadly Sins.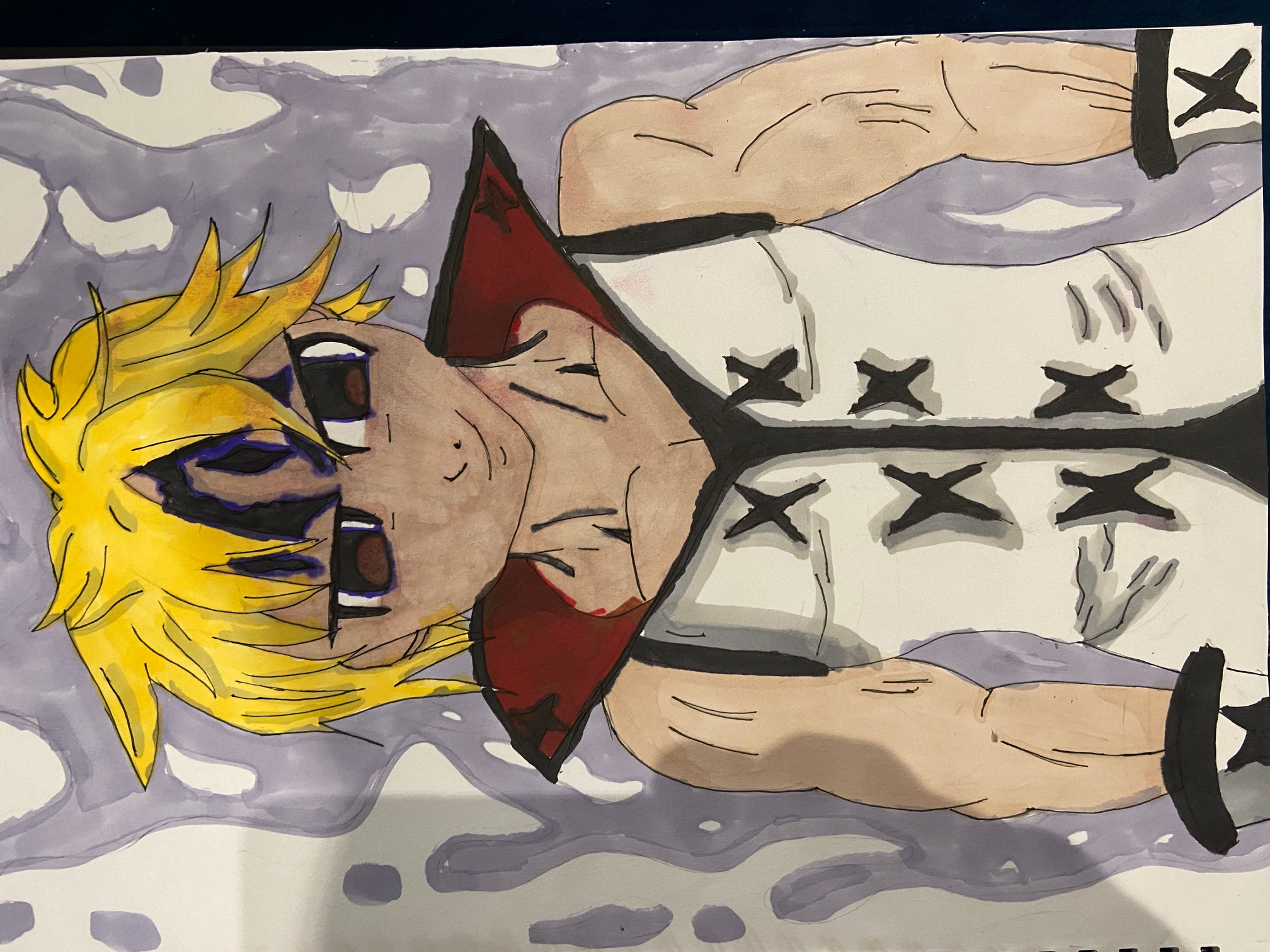 Finally here are Sans and one of the dragons from the online game Undertale.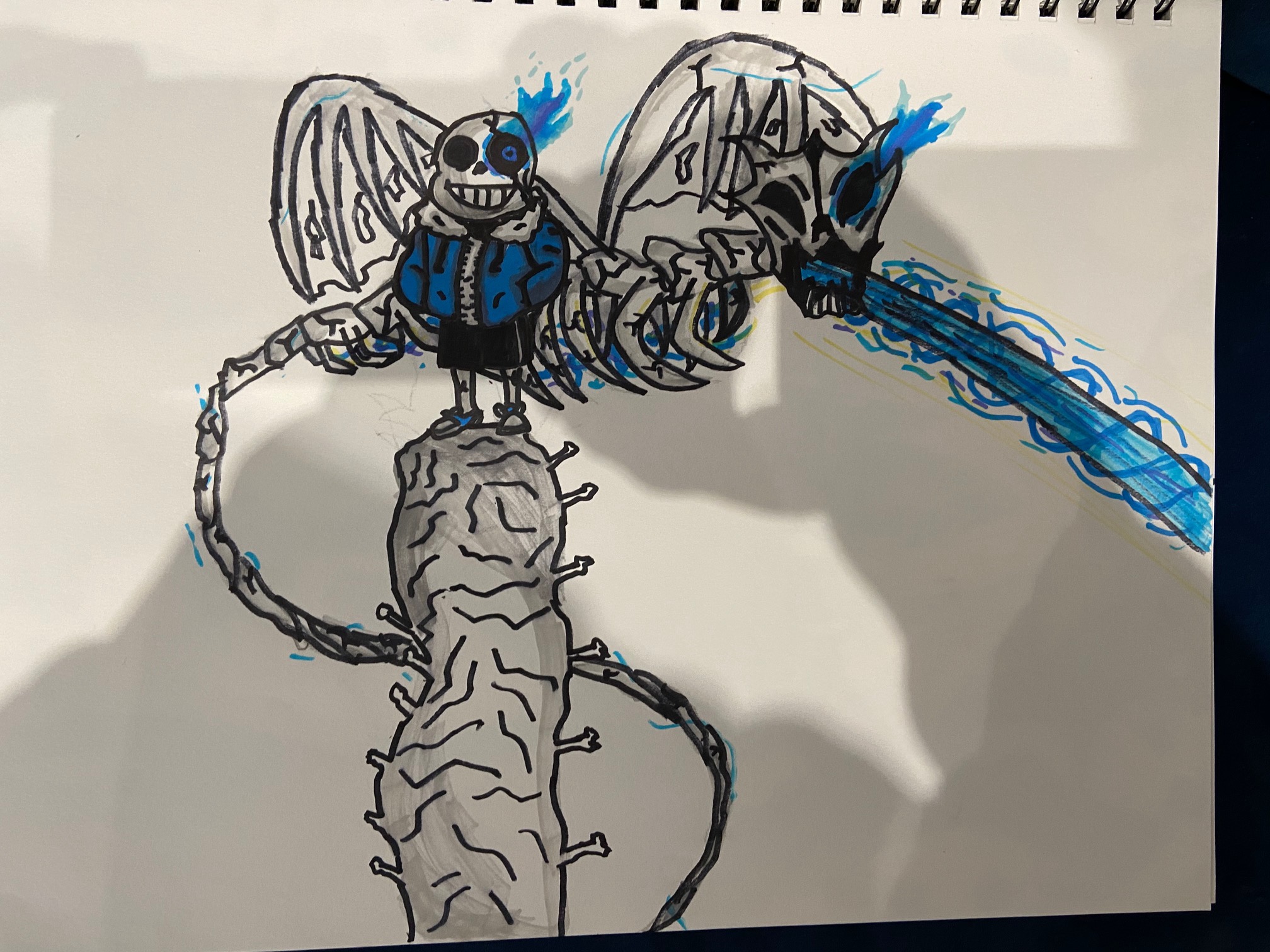 I think you'll agree - these are amazing! Plus I had to find out how to spell all these characters!
Copyright©2021 spotty-dog-tutoring.co.uk
Created and written in Brighton, UK by Hilary Burt.
All rights reserved. No reproduction without permission.