Multisensory Dyslexia Teaching
Multisensory Dyslexia Teaching is crucial to help the children remember the concepts. I try to keep things as practical as possible, hands-on, and of course fun.
Some children feel more secure with mascots on the desk! This one is bigger than normal and is 'Busker', our resident stuffed toy who guards the entrance to the office!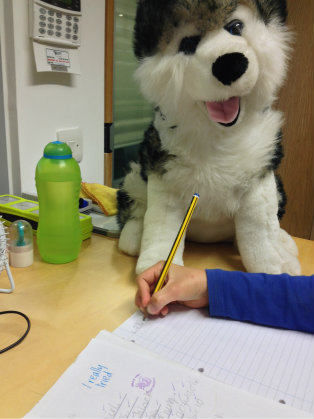 For younger children (with smaller hands) I encourage use of the Handiwriter (available on Amazon) which helps with a good pencil grip.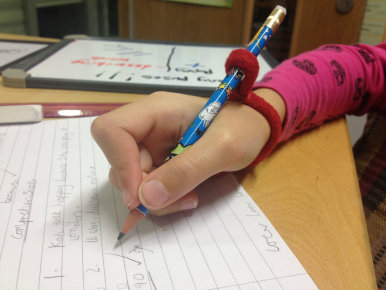 Reading is based firstly around the Read, Write, Inc phonic story books, and then when we have worked through them, the children move onto the Wolf Hill phonic readers. I have a complete set of each of those series and each week a book is sent home. I ask that it is read at least three times and this way we start seeing some progress.
Here is one of my students reading with Tobias!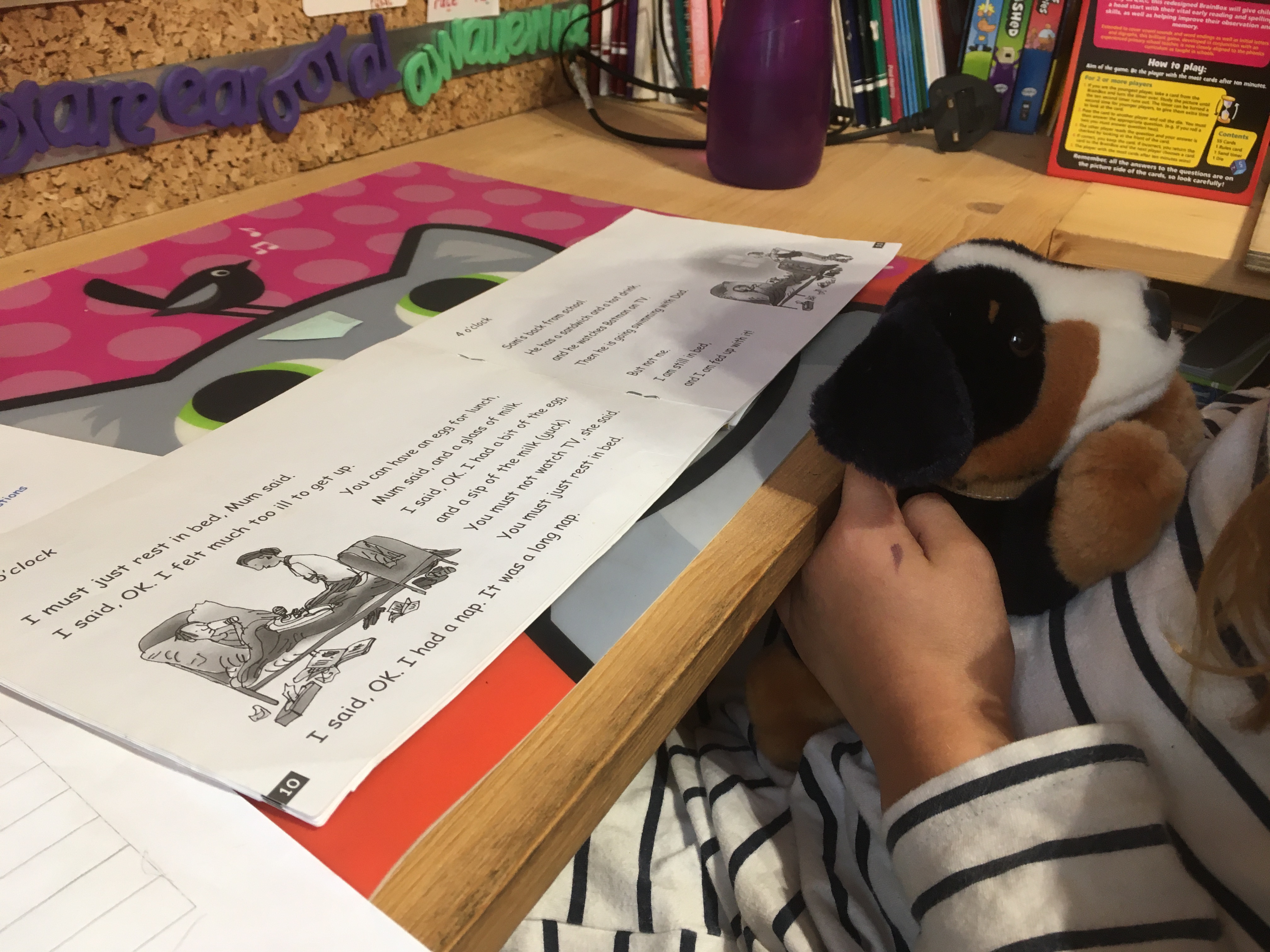 This is a home-made first stage phonic board -  matching pictures with phonemes can help children remember particular sounds.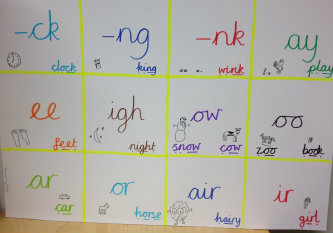 I like to talk about handwriting families. For example the letters in the 'Cat Family' (the red letters below: a, c, d, g, o, q, s) all go up the hill and then back the same way.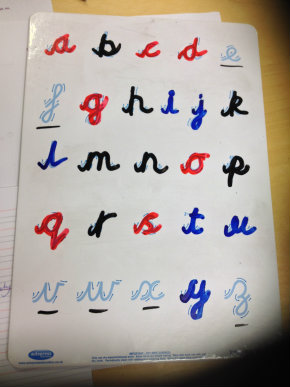 We were looking at the ending -le and the child I was working with suddenly saw the pattern and couldn't stop writing words that ended in -le!!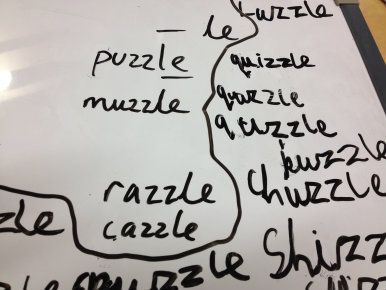 Some children just need things to go at their speed rather than the speed of the majority in a class. With a little patience, they can really start to flourish. Multisensory teaching offers children more than one way of grasping an idea. Plus it's more fun!! Even using a whiteboard and red felt tip whilst sitting in a beanbag can be cool and help children remember an idea!
I do something I've called Beanbag Spelling which is simply checking the High Frequency words whilst sitting in the beanbag! It is very popular because they choose their own coloured felt-tip, use the white board AND sit in the beanbag ;-) Every week I go through those words and if any are unknown or unfamiliar, they are sent home to be learnt. No more than 8 words are ever sent home (usually less and I judge this depending on the child). After three consecutive ticks, those words are put in a separate envelope for a sporadic termly check.
The picture below shows one of my students after a Bumper Beanbag Spelling Test! She got every one right and so was very proud!!
Copyright©2022 spotty-dog-tutoring.co.uk
Created and written by Hilary Burt.
All rights reserved. No reproduction without permission.