Why 'Spotty Dog Tutoring'?
Spotty Dog Tutoring was named after our Dalmatian who always turned heads! We rehomed her at 11 after her owner sadly passed away. During that time we had three big dogs - Portia the Dalmatian, Georgie the Golden Retriever and Jessie the black labrador cross.
I decided that I would like my car decorated with my tutoring name and I wanted something visual that people would notice and remember.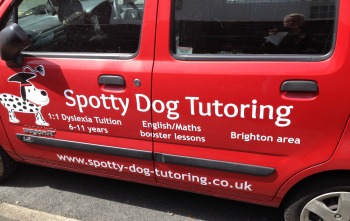 What I hadn't anticipated was the number of people who told me in all seriousness that they didn't know dogs got dyslexia! 
I gently told them that as far as I know dogs don't have dyslexia - and that I teach children and not dogs!
Oh well, my car got people talking!
Please go to the Contact page if you would like to book some lessons or arrange to pop in and see me about tutoring your child.
Thank you.
Here's a picture of our dogs with our 'Spotty Dog' closest to the biscuits (how do you think I got them to be so well behaved??) P.S. there will not be a dog in the lesson I'm afraid!! I think it might be a bit distracting!
News . . . 
All three of the dogs in this picture - Portia, Georgie and Jessie - have all gone to 'Rainbow Bridge' which is what dog owners call doggy heaven :-( They had fantastic lives and they are very much in our hearts.
In May 2016 we decided to find a play mate for Jessie, our black lab, and so Sami came to live with us. He is a male Golden Retriever and a bundle of joy!
Here is a picture of him as a puppy - he is all grown up now but still gorgeous!!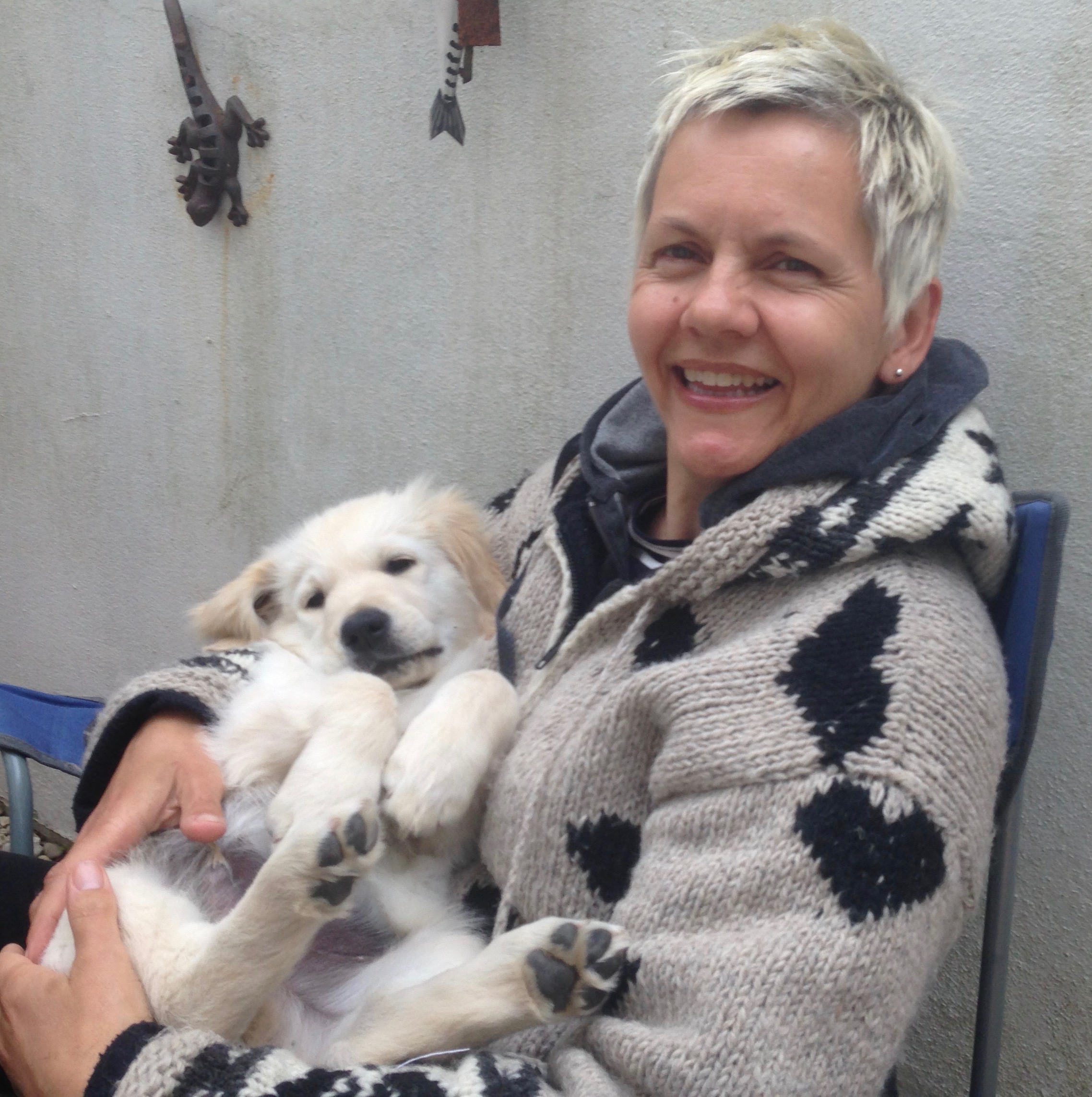 Here's Sami at 4 years old - what a handsome boy! He ended up being much bigger than Jessie our black lab!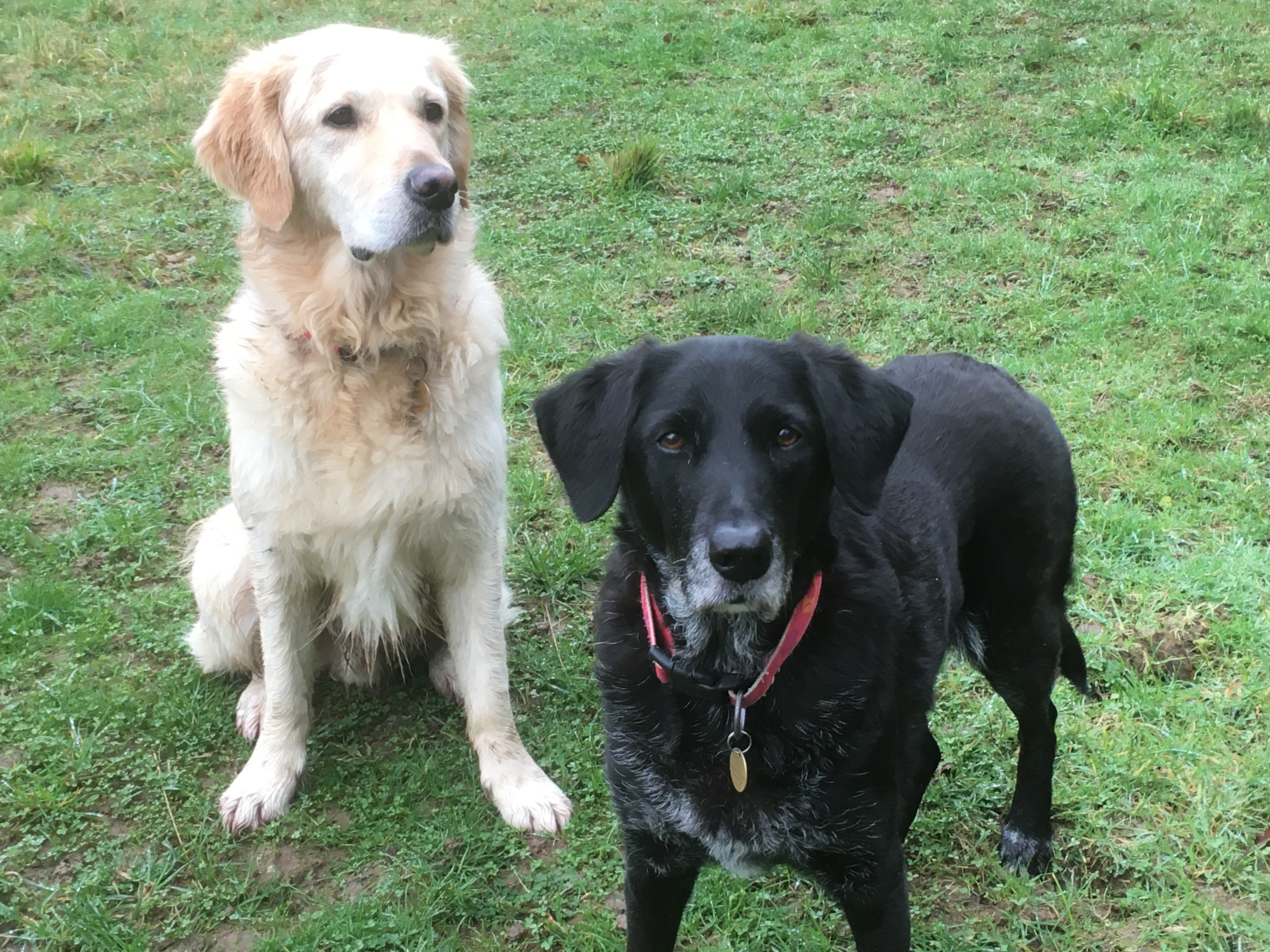 In October 2021 we got a playmate for Sami. Little Jack is another Golden Retriever. Here are Sami and Jack in the first few weeks of Jack coming to live with us. They are the best of friends.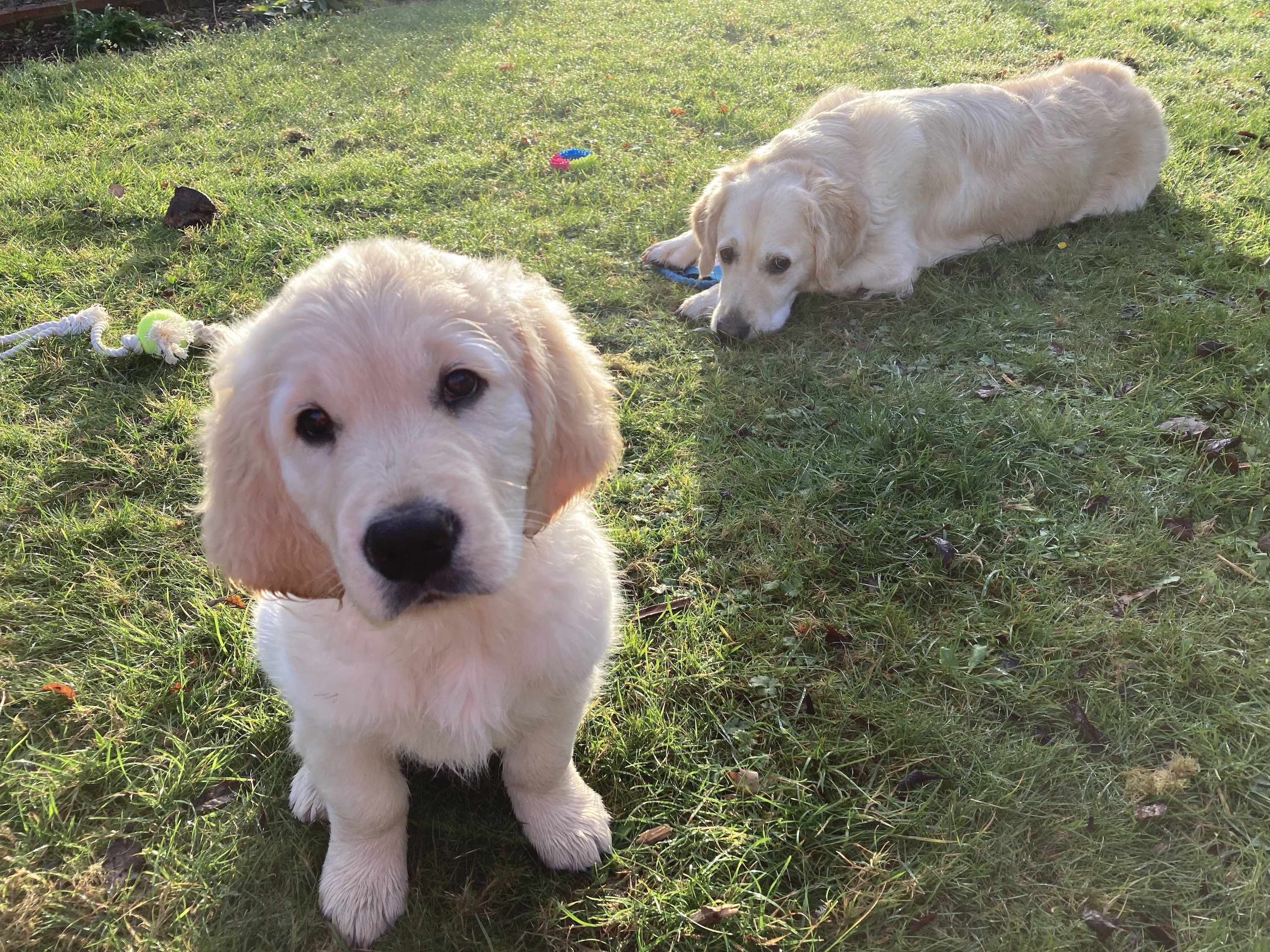 July 2022 - Sami and Jack (on the left - no longer a tiny puppy!) in our garden.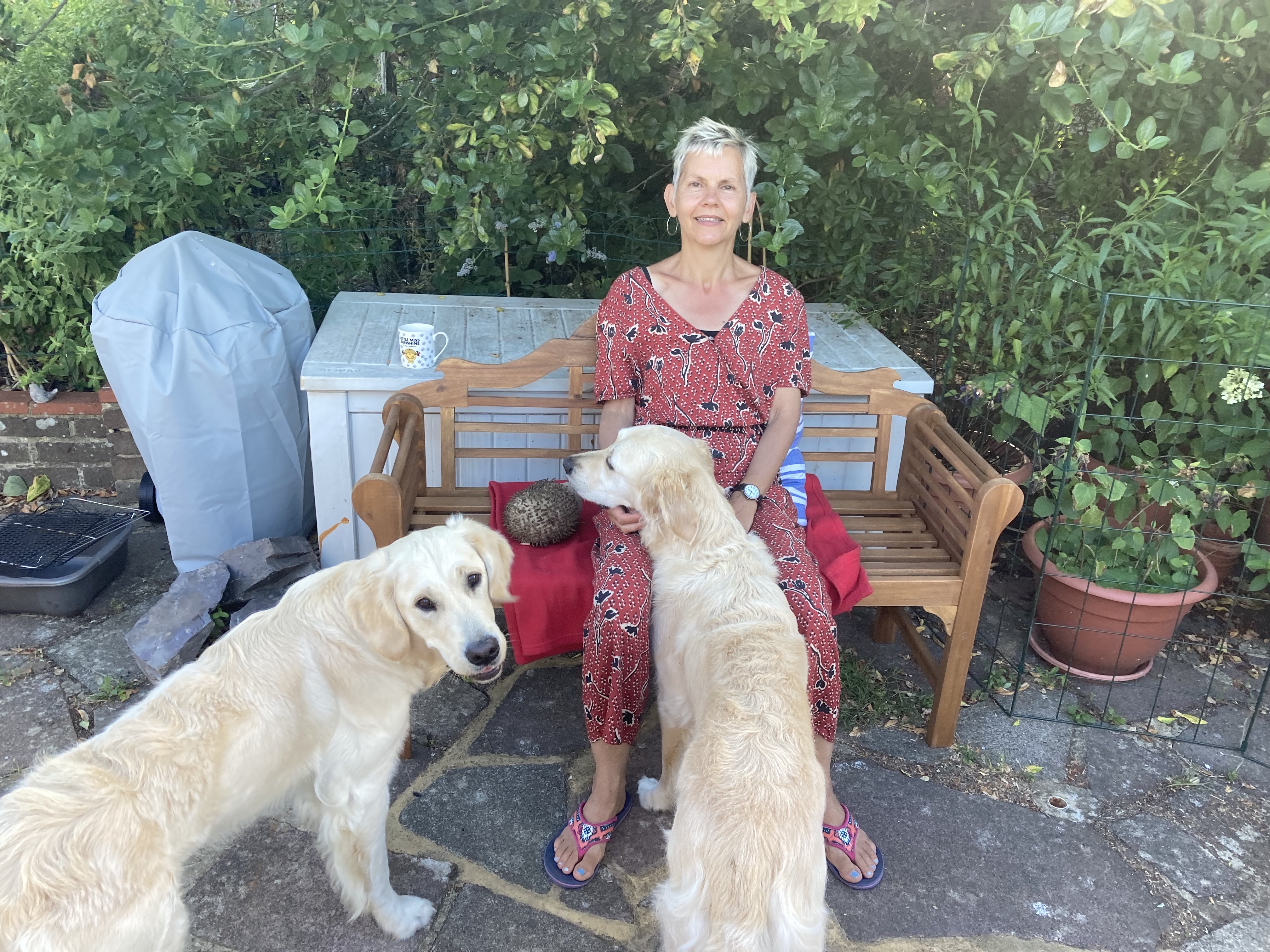 Copyright©2022 spotty-dog-tutoring.co.uk
Created and written by Hilary Burt.
All rights reserved. No reproduction without permission.