Finlay's Page (2020 Lockdown and beyond!)
During the UK 2020 Lockdown, my students all worked hard on their reading, writing and spelling. As an extra activity and because schools were closed, I invited them to draw a picture or make a model of a specific animal and write down 5 facts about it.
This is Finlay's page. He's 11 years old and in Year 6 of Primary School. I think you'll agree that the work on this page is absolutely stunning!
Right at the beginning of Lockdown, when doing lessons on Zoom was a new thing, I asked all my students to make a Zoom Rocket. Here is Finlay's.
Finn's shark was one of his earlier creations. He has attached invisible thread to his shark to give the impression of it swimming.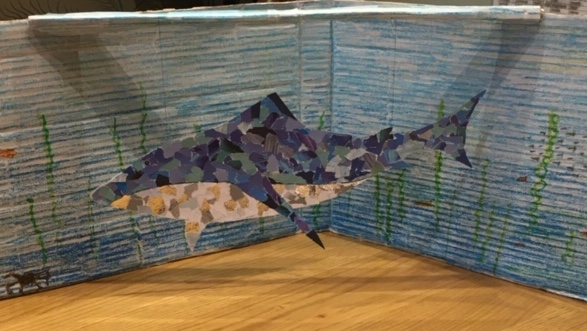 Finn's lion
Finn's five facts about the elephant, using scrabble letters for his name and the letters in the word elephant.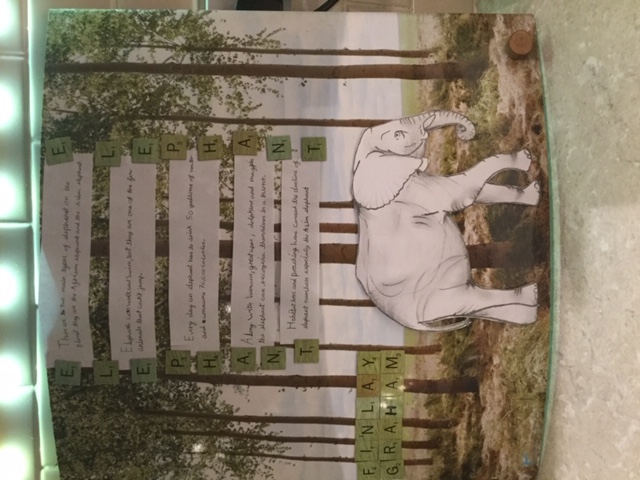 Five facts about the tiger plus a tiger face made out of clay and painted.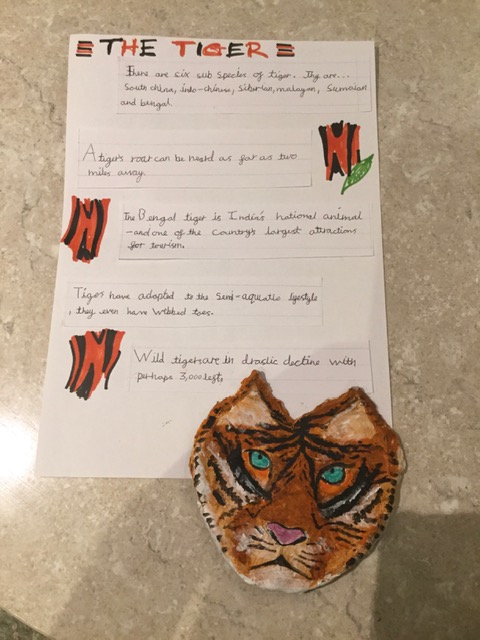 Five facts about the polar bear plus an origami polar bear face!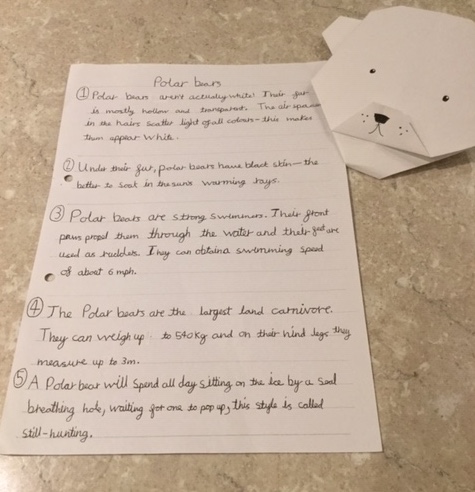 Finn's meerkat mask.
This giraffe was cleverly made out of a kitchen roll tube. According to Finlay, all you do is "draw the giraffe shape onto the kitchen roll, cut it out and paint".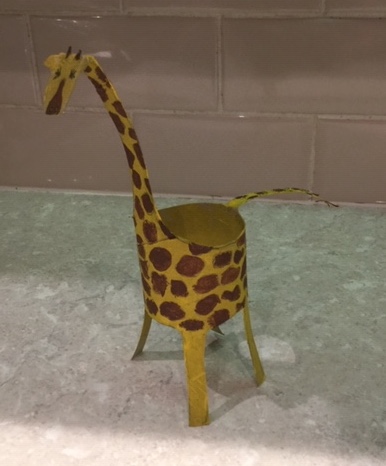 During the penguin week, Finlay set about making a whole family of penguins out of clay.

Here is the finished family all named after different types of penguin. I hope I've got this right!
L-R: Rocky (Rockhopper Penguin); Henry (named after Henry's Holiday, one of Finn's favourite books as a child); Mac (Macaroni Penguin); Deli (Adelie Penguin); Eudyptes (after the Eudyptes species of penguin). If you look closely there's a tiny baby penguin in front of Rocky!
And if all that wasn't enough, he even made an animation featuring these penguins!
When it was turtle week, both Finlay and his Dad each made a clay model. Finn's is the one on the left in the darker paint.
And here are his five interesting facts about the turtle.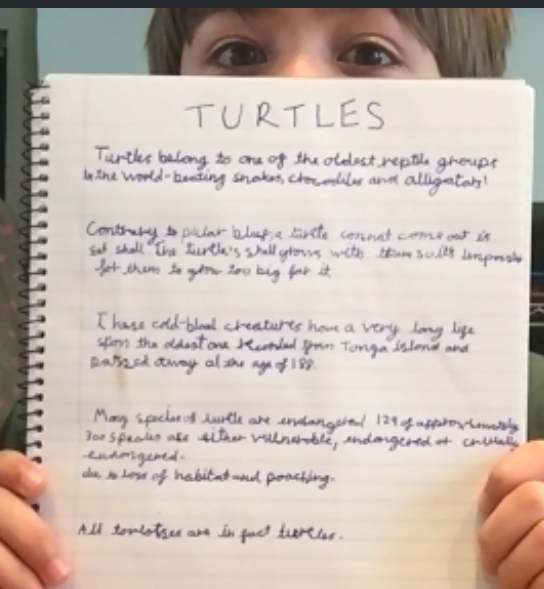 The next animal was the whale and imagine my absolute surprise when Finlay's Dad sent me this interview Finn had organised with the CEO of the World Cetacean Alliance, Dylan Walker! Dylan is a marine scientist and has conducted over 100,000km of surveys for whales and dolphins across the North Atlantic.
I've got a feeling we'll be seeing more of Finlay on the television in years to come. He's an absolute natural! And what fantastic questions as well.
Here's a fun picture of Finlay taken on the day he read me his fox homework! I think he did get a bit hot in his special fox onesie!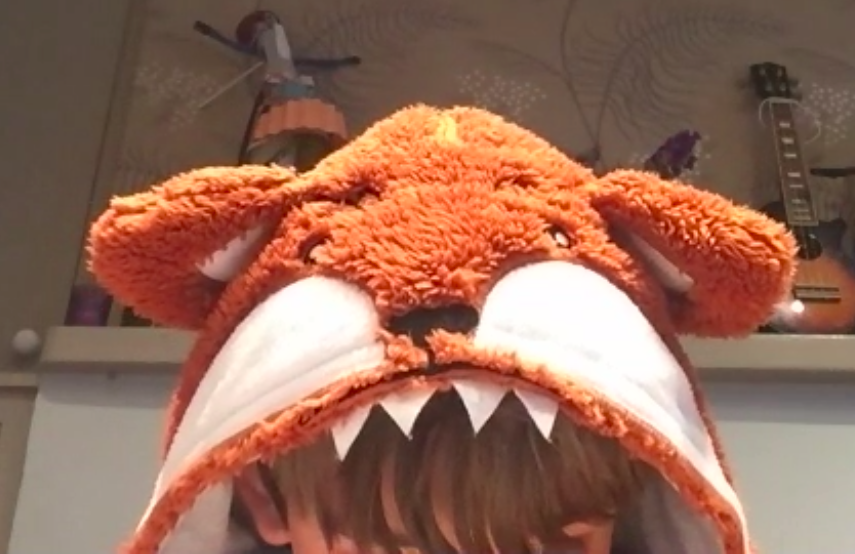 Finn and his Dad were setting the bar higher and higher and as I set each animal homework  they were determined to keep the standard extremely high. The rhinoceros week was another winner!
Finlay based his gold rhino on the Golden Rhinoceros of Manungubwe, a medieval artefact made from wood and covered in thin sheets of gold. The Kingdom of Manungubwe is in modern-day South Africa and was found in a royal grave on Manungubwe Hill in 1932. Here is a photo of it.

This is how Finlay made his golden rhino.

They started with a wire structure with a toilet roll in the centre made by David, Finn's Dad.
Finlay covered the structure with tinned foil and then set about moulding the clay around it.
Once the rhino was painted it looked remarkably like the actual rhino found in Africa! How amazing is that!
Here is his writing about this fascinating animal.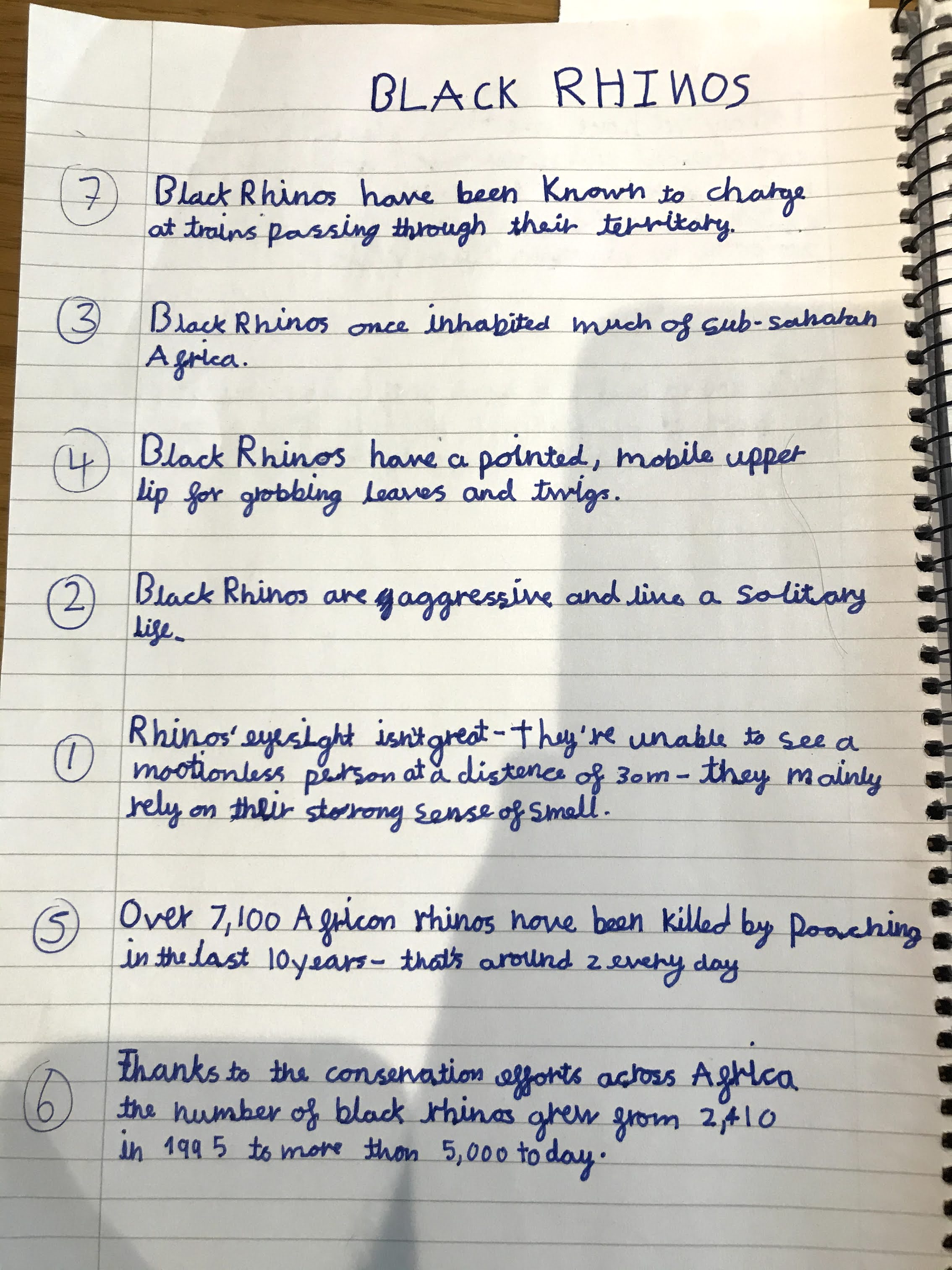 The final animal in the 2020 Lockdown/Summer project was the porcupine.
This amazing creature was made out of pages from a book! And you can see two real porcupine quills that Finlay's Mum brought back from Canada!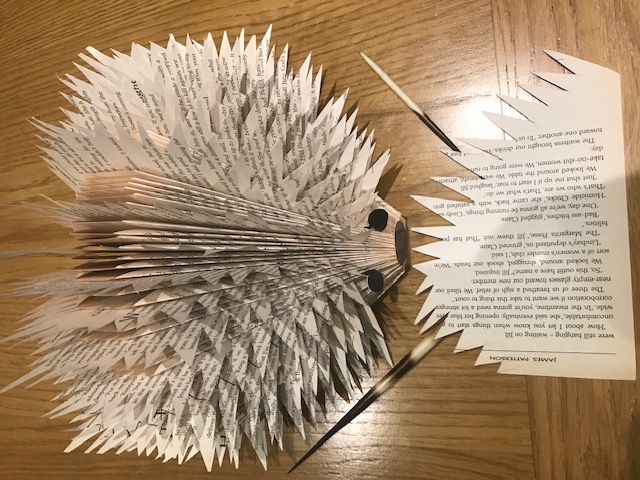 Amazing work Finn! You're a creative superstar!!
Summer 2021
Well we are still working online and Finlay has now come to the end of Year 7 at Secondary School. Needless to say, he continues to work hard and have many interests. 
We had a few lessons over the 2021 summer holidays and the special project I gave him was to research and prepare some work on a historical character of his choice (he is very interested in history plus I had a tip off from his dad that this might interest him!)
His first historical character was Socrates no less! This is all his own work and was presented as a powerpoint. This boy is going places! I learnt a lot that day :)
Finn's second historical person was Joan of Arc. Here are his thoughts after completing his research. I love how he compares the youth and influence of Joan of Arc to someone else influential in today's world: the young Swedish activist Greta Thunberg.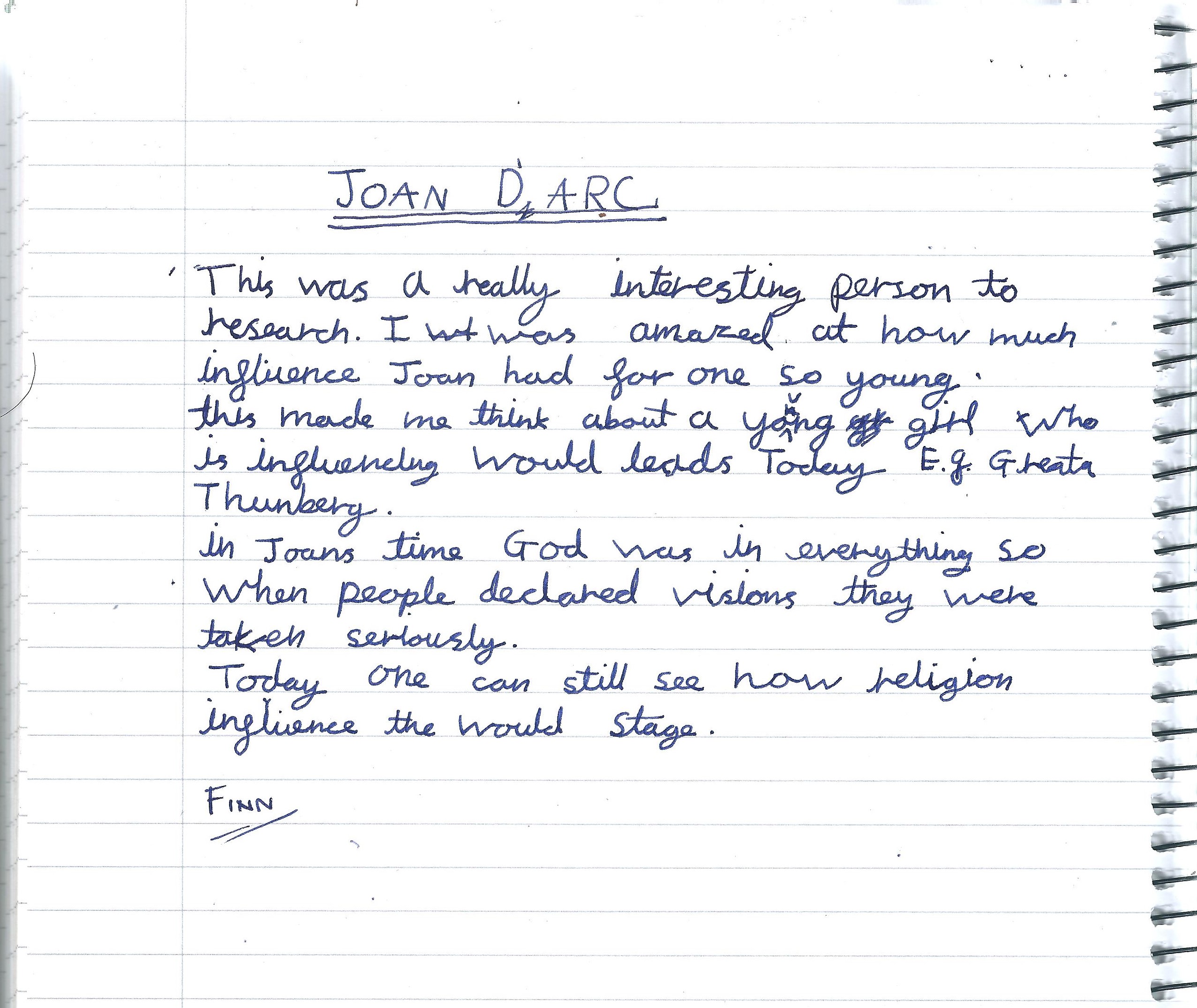 Very well done Finn. Great work!
Copyright©2022 spotty-dog-tutoring.co.uk
Created and written by Hilary Burt.
All rights reserved. No reproduction without permission.